The Association for European Life Science Universities and  the European Community of Practice for Bioeconomy Education, with the support of EuBioNet, will held the webinar "Status and Future of Bioeconomy Education – Learning from EU projects", which will take place on Thursday 4, Friday 5 November and on Friday 19 November 2021  from 9.00 CET on each day.
Below you can find the complete program and at this link you can download the agenda per each day.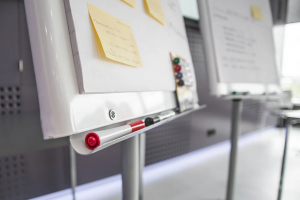 The Community of Practice for Bioeconomy Education
The goal of the ICA CoP Bio-Edu is to enhance the quality, offer and diversity of education for the sustainable circular Bioeconomy in Europe, by bringing educational actors in contact with each other, both virtually and face to face. Together, they form a professional network, to
share experiences and good practices among educational actors coming from different educational sectors and regional perspectives,
consult with industry and stakeholders about skills demands and educational outcomes can be organized.
develop educational projects to develop and evaluate new educational materials, strategies and innovative training concepts and
A          Webinar Focus
The Bioeconomy is complex with many enterprises interacting in the circular economy. At all levels of education – from school, vocational education and training (VET), universities and life-long learning – there is a need to develop new instructional constructs or modify existing programmes.  This updating will ensure that we address the requirement to deliver our students with the skills to support the change from a fossil fuel economy to the green circular economy of which the sustainable circular bioeconomy is a central part.
We have invited several EU Commission projects focusing on bioeconomy education to present the outcomes of their projects, or projected outcomes if the project is ongoing, at a series of Webinars this November.  We have asked each project coordinator (or partner) of the project to share their experience with us of how the outcomes of their project have, or will, impact on education for the sustainable bioeconomy.
B          Aims of the Webinar
Estimate the impact of dedicated projects on Bioeconomy Education on the level of targeted groups in the projects and on socio-economic levels. Have there been measures or indicators for the impact? What do we learn from these case studies? >> Past and present situation
Estimate the potential and impact of dedicated projects on Bioeconomy Education and consider a capacity building for the future. >> Learnings for future projects and long term implementation
Examine key differences and particularities on regional level (e.g. "developed countries", Eastern part of Europe, South of Europe) and how these differences are reflected in Bioeconomy education and according strategies. How is the impact of these differences on Bioeconomy Education? And vice versa: How strong is the effect of Bioeconomy Education on improvement and development in the different regions? That needs to be discussed also at the sectorial scale.
D          Expected outcomes
Guidance in embedding the outcomes of the bioeconomy educational projects in curricular and other learning environments
Extracting opinions and suggestions on designing new projects on bioeconomy education
Enhancing and vitalizing networks in bioeconomy education in Europe to promote structures which push the development of thematic priorities relating to bioeconomy education in EC frameworks.
E          Target Audience
Members of educational or other Institutions (Higher Education Institutions, Universities, Research Centres, Public and/or Regional Administration Private Entities) involved or interested in Bioeconomy Education as well as members of EU projects with full or partial focus on Bioeconomy Education.
F          Webinar Format
The Webinar will be divided in two parts
In the first part, on 4 and 5 November, various EU projects are presented that address the topic of bioeconomy education as a central focus or as an important sub-area. Here, the entire possible range of educational topics is to be covered, i.e. starting with the improvement of social perception, through primary school education and education in secondary schools, university education and vocational training, to life-long learning and learning on the job concepts. This part serves to take stock of projects that have already been successfully completed, but also of one ongoing project.
For the second part, on 19 November, the goal is to address the questions formulated as objectives within the different subtopics along with examples presented at the first part (e.g. actions like knowledge transfer centres, specific programs, new tools, dedicated events or other measures).
Registration
Please register online for the Webinar at https://forms.gle/WnuD7AwwDmDytpYeA
There is no Registration fee
Deadlines:
The deadline for registration for Part A (4 & 5 November) is Wednesday 3 November @ 12.00 CET
The deadline for registration for Part B (19. November) is Thursday 18 November @ 12.00 CET
You will be sent a link to the TEAMS Webinar venue by email on Wednesday 3 November and Thursday 18 November.  The Webinar will be managed from Avans University of Applied Sciences, NL.
Forum Organising Committee
Ingar Janzik, Forschungszentrum Jülich GmbH and Bioeconomy Science Center, DE; George
Sakellaris, Czech Academy of Sciences, Prague, CZ & BioEast; Han van Osch, Avans University of Applied Sciences, NL; Simon Heath, Association for European Life Science Universities (ICA)
The event is supported by EuBioNet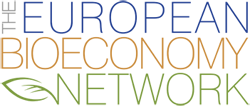 For more information please contact
Simon Heath
ICA Secretary General
Association for European Life Science Universities (ICA)
Email: ICASecretariat@ica-europe.org