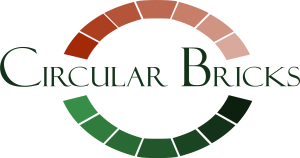 Circular Bioeconomy for improving agrifood VET institutes' teachers' skills and competencies
Biotechnology has the potential to reduce the impact of human activities in nature. By developing new bio-based production platforms towards a more efficient use of waste streams, a step forward in industrial circularity can be achieved.
To help train and educate the new generation of bioeconomy professionals with the necessary hard and soft skills, we need to rethink and improve our current educational model for the bioeconomy. This is the long-term ambition of Circular Bricks. Across Europe, some initiatives have already been put in place. However, there seems to be a lack of generalized and consistent schemes, especially with regards to the VET field. In order to address these needs, Circular Bricks will train VET teachers from the agri-food sector in order to make them able to educate their students (i.e. the future generation of circular bioeconomy professionals) with the necessary green skills which are required by the current and future industries operating in the European circular bioeconomy.
The project will develop innovative pedagogical material on circular bioeconomy related topics for VET teachers, keeping a train-the-trainer approach. Specifically, involved teachers will be provided with a thorough and practical approach to circular bioeconomy principles and their implementation in the agri-food sector, as well as with efficient tools for holding effective design thinking sessions and preparing learners to become true agents of change. At the end of the project, both teachers and students will have acquired new green skills and competencies, thus adding "circular bricks" to their know-how.
Contacts:
Piergiuseppe Morone: piergiuseppe.morone@unitelmasapienza.it
website: https://www.circularbricks.eu/