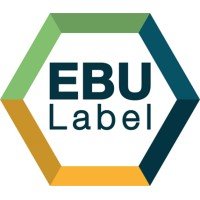 EBU student journey. Bioeconomy qualification supplement
The European Bioeconomy University (EBU) offers a common qualification supplement (here: label) that will be granted to master students of bioeconomy-relevant study programs offered at the six EBU partner universities. This label aims to upgrade and connect existing, disciplinary university curricula on the master level with inter-and trans-disciplinarity, cross-sectoral collaboration, critical thinking, problem solving and sustainability competencies, skills that have been identified as crucial for bioeconomy. So, the students will be encouraged to develop a T-shaped skills profile consisting of disciplinary expertise, relevant soft skills as well as sustainability competences.
The project explicitly promotes and equips the students with an understanding of bioeconomy-related disciplines and their scientific language in addition to the connection with their own disciplinary expertise.
By obtaining the EBU label, the students will be recognized as professionals with the right knowledge and skills to shape the transformation towards a sustainable bioeconomy.
Contacts:
Lina Mayorga Duarte: Lina.mayorgaduarte@uni-hohenheim.de
website: https://european-bioeconomy-university.eu/education/ebu-label/