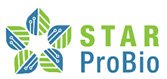 Europe is confronted with depletion of natural resources due to their unsustainable use, increased global competitiveness, increasing population and other environmental and economic challenges. Promoting the sustainable growth of dynamic bioeconomy sectors will contribute to an innovative, resource efficient and competitive Europe in transition from a fossil fuel-based society to a bio-based one. Bio-based products represent a great opportunity to reconcile sustainable long-term growth with environmental protection, a priority of the European Growth Strategy, through the prudent and responsible use of renewable resources for agriculture and industry. Managing those resources and their derived products in a sustainable manner implies major challenges. The development and use of sustainability assessment schemes for bio-based products is expected to contribute to a clear and evidence-based view of the economic, social and environmental impact/benefits of bio-based solutions.
The overall goal of the project was to formulate guidelines for a common framework promoting the development of regulations and standards that support the adoption of business innovation models and market uptake in the bio-based products sector.
This objective was achieved by performing a comprehensive assessment, which looked at the three pillars of sustainability (economic, environmental and social) in a cradle-to-cradle fashion. Proposed methodologies, criteria and indicators have been applied to selected case studies to illustrate benefits and impacts of bio-based products.
At the end of the project, the following results (progress beyond the state of the art) were achieved:
(1)    The SAT-ProBio framework, integrating a refined set of LCA and the hybridized indicators (which create linkages between principles of circular economy and LCA), constitutes a framework that enables an efficient impact-led evaluation.
(2)    The SyD-ProBio model, a system dynamic model for policy analysis.
(3)    A bio-based markets assessment aimed at identifying measures for the market uptake of bio-based products and the relevance of sustainability certification.
Results in these areas allow assessing: social and economic dimensions of sustainability, along with the environmental one; social and economic impact of alternative policy measures; societal aspects (consumers' behavior, social acceptance, etc.) related to the market penetration of bio-based products.
Contacts: Piergiuseppe Morone: piergiuseppe.morone@unitelmasapienza.it