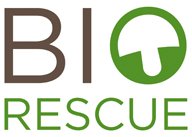 The BIOrescue project aims to provide a solution by creating a novel biorefinery concept for mushroom compost, transforming it into valuable bio-based products such as bio-pesticides, biodegradable nano-carriers for drug or fertiliser encapsulation, and bio-based horticultural fertilisers.
The concept will be developed for a conventional mushroom farm in Ireland that will be retrofitted to become a sustainable and efficient biorefinery. To strengthen the competitiveness of the novel biorefinery concept, project partners will conduct economic and environmental impact assessments of the newly developed processes and bio-based products.
BIOrescue will contribute to the emergence of a circular economy in Europe by recovering the vast majority of mushroom compost and reducing disposal costs for farmers. The bio-based products it develops, which are capable of replacing many fossil-based alternatives currently on the market, will also generate a new income stream for mushroom producers.
Contacts:
Inés del Campo: idelcampo@cener.com
Bénédicte Julliard: b.julliard@greenovate-europe.eu