The EU conference "Bioeconomy – Enabling the European Green Deal in Challenging Times" took place on 6 and 7 October in Brussels. With around 1000 participants discussing the findings of the EU Bioeconomy Strategy Progress Report, the conference has set the tone for the next steps of the EU Bioeconomy Strategy!
The European Bioeconomy Network was invited by the EC to facilitate the collaboration among projects and initiatives in the dedicated EuBioNet corner where the posters with the outcomes of the "Projects2Projects" workshop were presented.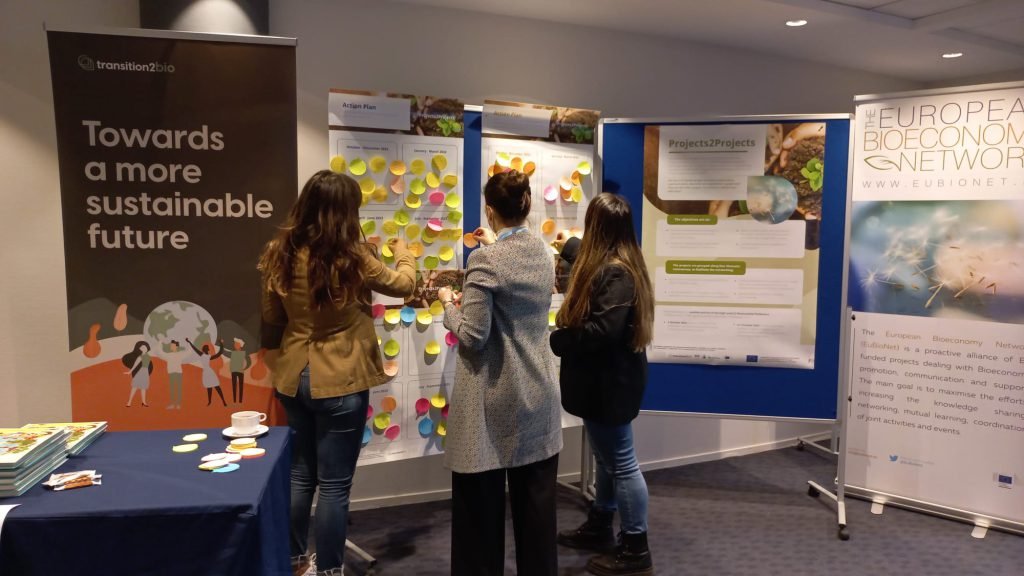 Transition2BIO played a great role during the Conference, distributing around 1000 copies of the book for kids "What's Bioeconomy?", in 10 different languages. The participants expressed their enthusiasm for the book that was presented also during a speech delivered by Chiara Pocaterra, coordinator of Transition2BIO and co-autor with Susanna Albertini of the book. The speech highlighted the importance of involving young generations to grow future citizens and decision-makers aware and interested on the circular bioeconomy.