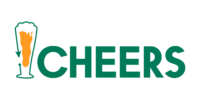 Producing novel non-plant biomass feedstocks and bio-based products through upcycling and the cascading use of brewery side-streams
Biotechnology has the potential to reduce the impact of human activities in nature. By developing new bio-based production platforms towards a more efficient use of waste streams, a step forward in industrial circularity can be achieved.
CHEERS is a new biorefinery concept, inspired on nature biodiversity (insect and microbial platforms), to sustainably and efficiently upgrade underused or waste side-streams such as bagasse, wastewater, CO2 and CH4 from bio-based industries into innovative bio-based products. CHEERS will help bio-based industries to improve their feedstock use efficiency and overall sustainability and competitiveness via upcycling and cascading use of biomass produced from their side-streams. CHEERS is developed as a modular solution where bio-based industries can configure their optimal combination by selecting among 5 novel biotechnological routes which generate 5 bio-based products for industrial applications, with attractive market opportunities: insect protein, disinfectant, microbial protein, ectoine and caproic acid. All value chains are based on new bioprocesses and/or innovative biofermentors combined with sustainable downstream processes, which will be validated at demo-scale at an industrial brewery. A min. 45% carbon footprint reduction will be achieved in each value chain. The evaluation of CHEERS impacts will consider go beyond the classic LCA and will cover broader impacts such as biodiversity and land use. The beer company MAHOU is project coordinator and exploitation leader jointly with 11 partners of 5 European countries, including technology suppliers, end-users and research entities. CHEERS will contribute to a "zero waste" biorefinery approach, fully aligned with the EU Green Deal, Circular Economy Action Plan and Bioeconomy Strategy, and foster the understanding of biotechnology-based value chains through the engagement of relevant actors, from small bio-based industries to consumers.
Contacts:
Andrea León Tarife: andrea.leon@innovarum.es
website: https://cheers-project.eu/